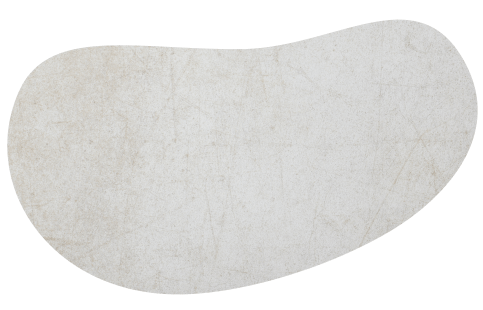 HIRE A PROFESSIONAL BARISTA FOR EVENTS OF ALL KINDS
Are you planning an extraordinary event and would like to hire a barista for it, who will provide you with delicious coffee specialties and inspire you with professional barista craft? The choice of the right catering plays a central role in the success of an event. Therefore, with the Coffee-Bike we do not only rely on a visual eye-catcher for your event, but also on moments of pleasure at the highest level.
Let yourself and your guests be impressed by our Coffee-Bike baristas and convince yourself of the outstanding quality offered by our Coffee-Bike coffee catering service. In addition, our mobile coffee bar convinces with its noble design and state-of-the-art technology. Place a request via mail now and focus on coffee as a lifestyle and traditional product with the Coffee-Bike!
Mobile coffee catering for every location
Whether for private occasions or corporate events – the Coffee-Bike is a culinary highlight at every event. With around 10 years of experience in this field, we offer you an all-round package with exclusive barista craftsmanship, high-quality products and delicious catering experiences that will be remembered by...
Coffee and catering with the mobile coffee bar: sustainably successful
At the Coffee-Bike we focus on sustainability. Our cups are 100 % biodegradable. Alternatively, you can book our high-quality Coffee-Bike porcelain, or you can opt for branded reusable cups. In addition, we only use particularly gently drum-roasted espresso beans of our house brand...
Book a regional barista for your event
You want to rent a mobile coffee bar and a professional barista for your event? In our interactive map you can find all Coffee-Bike locations. In addition, you can optionally select a barista of your choice via mail and thus know exactly which Coffee-Biker will pamper your guests. Our franchise partners are represented...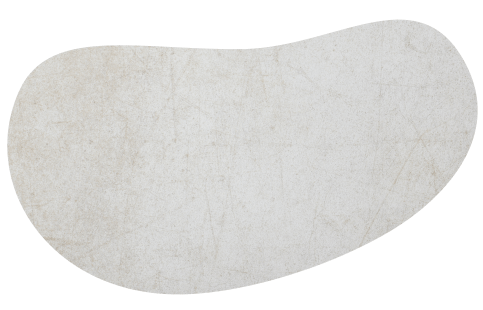 THE BARISTA: COFFEE CRAFT IN PERFECTION
The term "barista" has existed for many years. In Italy, it refers to bartenders of all kinds. Beyond the Italian border, a barista works mainly in coffee shops and cafés and is responsible for preparing coffee specialties. The activity is more than just a craft and is understood by coffee lovers as an art form.

Each Coffee-Bike barista lives and loves the product that unites us in a common passion: coffee. Our baristas give each caffeinated beverage a special quality. Finally, we prepare our beverages on a hand lever portafilter machine specially optimized for the Coffee-Bike. We refine Cappuccinos with milk foam, layer the perfect Latte macchiato or dispense with any foam for a good Espresso or Americano. The Coffee-Bike baristas see their job as an expression of their enthusiasm for high-quality coffee enjoyment and learn their craft in a course lasting several days at the Coffee-Bike Academy. Convince yourself of the quality that a professional barista brings to your catering and discover the possibilities offered by our mobile coffee cart here.
OUR COFFEE CATERING OFFERS HIGHEST PLEASURE FOR EVERYBODY
If you decide to book our Coffee-Bike coffee catering including a professional barista, you are betting on a real catering experience that will remain in the memory of your guests for a long time. Our diverse offer leaves no (coffee) wishes unfulfilled and also offers further specialties.
In addition to true classics such as Cappuccino, Espresso or Latte macchiato, our location portfolio also offers decaffeinated beverages such as Hot Chocolate, Chai latte or selected Teas. Optionally, you can also opt for cold or seasonal drinks, e.g. with ice cubes. You can download more information about our product portfolio here:
COFFEE-BIKE: DELICIOUS COFFEE AND CATERING AT THE HIGHEST LEVEL

The Coffee-Bike is an absolute eye-catcher for your event. Thanks to its exclusive retro design, the coffee bar gives every event an extraordinary flair. Flexible planning and absolute mobility are among the special advantages of our catering offer. The coffee cart does not require an external power and water supply and can therefore be used at the most unusual locations. Any location that can be reached by bicycle is conceivable! You want to celebrate in the event hall, in the forest or on a large open area? No problem. With only about 6 square meters of required floor space for our Coffee-Bike and the responsible barista, our mobile coffee bar can be perfectly placed. Therefore, it is also a good idea to book our Coffee-Bikes Baristas for challenging event locations.
ENJOY HIGH-QUALITY CATERING WITHOUT COMPROMISES
No matter what kind of event you're planning, a delicious cup of coffee will always put a satisfied smile on your guests' faces. The Coffee-Bike has already proven itself at numerous events and convinced many coffee lovers. We are booked among others for:
Weddings, birthday parties or anniversaries
Trade fair events, company parties or product promotions
Store openings, christmas parties and much more.
The Coffee-Bike and delicious coffee specialties are the best way to showcase your brand message, inspire your guests or simply create a place of communication for a casual exchange. With our exclusive equipment, every coffee is freshly ground and prepared under the eyes of the guests. Even larger events are no problem for us. If desired, you can also book a second barista to prevent long waiting times.