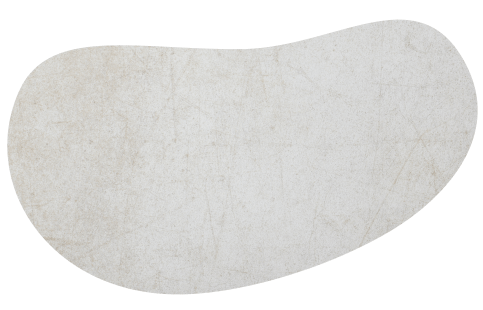 OPEN YOUR OWN CAFÉ: THE COFFEE-BIKE FRANCHISE SYSTEM
Independent, but not alone: With the Coffee-Bike franchise concept, you start your professional independence with a mobile café and can rely on the know-how and support of a strong partner behind you. With more than 10 years of experience and a network of around 200 Coffee-Bikers, we support new entrepreneurs, career changers and investors from the first Coffee-Bike to the achievement of their own corporate goals. Become part of our success now.
---
The Coffee-Bike franchise concept | FRANCHISE ME


The Coffee-Bike franchise system is presented in the format "FRANCHISE ME" of the German TV channel Welt der Wunder TV. This TV format regularly portrays successful franchisors and gives an insight into the everyday life of franchise partners. The video not only shows exciting interviews about the barista job, company history and expansion opportunities, but also provides interesting information on how you can buy our mobile coffee bar and which requirements exist for the Coffee-Bike franchise partnership.
EXPERIENCE OUR COFFEE FRANCHISE
Several times a month you can take part in our no-obligation Franchise Discovery Days or Online webinars. Here we give you – in addition to all important information about our mobile coffee bar, sales opportunities, profit margins and Coffee-Bike prices – the opportunity to clarify open questions personally.
Please note that we do not offer direct franchise partnerships in every country. Our events are therefore targeted at specific markets. It usually only makes sense to attend if you would like to open a Coffee-Bike in the specified country. For countries outside of our core markets, we are looking for Master and Area Development franchise partners. This option requires a minimum investment of 500,000 euros. For more information click here.
Register now for one of the available dates and take your first step on the way to opening your own café. Participation is always free of charge and without obligation.

Registration for our Coffee-Bike information events
Would you like to start your own business with a Coffee-Bike and open a mobile coffee bar? Then register now for one of our franchise information events. Here you will receive important figures for your business plan and get to know the bike and the advantages of our franchise system. Free of charge and without obligation.
If there is no event available in your country, request more information here.
ATTENTION!
The event will be held in and will focus on the franchise partnership .
Are you sure you want to continue?
Back
Register now
What our franchise partners say about us
"I learned the professional barista craft at the Coffee-Bike Academy and then passed it on to my team. The head office also successfully supported me in my search for a location. If I have any questions, I can always contact my personal consultant."

– Mathias Jettschat

"We started as lateral entrants in the catering sector with Coffee-Bike at events and then got our permanent sales location at Ramstein Air Base through the large Coffee-Bike network. Therefore, we decided to buy another bike in a concise time."

– Birgit and Holger Fabry

"I was able to offer coffee catering at Sylt events and at the ancora yacht festival. And the employees of the Deutsche Rentenversicherung regularly enjoy their favourite coffee. The mobility of the Coffee-Bike makes it easy for me to combine different possible uses."

– Imke Barthel

"Both companies and private customers book our coffee catering. We prepare delicious hot drinks indoors or outdoors at trade fairs, weddings or company parties. At the same time, we serve coffee to go at the Maschsee in Hannover. The concept is convincing!"

– Julia and Jesco Scharnhorst

"We started our Coffee-Bike company as a part-time business. In the meantime, this has grown into a real full-time multi-bike business with four bikes. Today we are happy to be part of the Coffee-Bike network and to benefit regionally from the strong franchise brand."

– Christian Henning and Christoph Kock
Coffee-Bike franchise advantages at a glance

No fixed monthly franchise fee

You only pay 15 cents per coffee specialty sold – tea, hot chocolate, etc. are tax-free in the Coffee-Bike franchise.

Entrepreneurial freedom

The application possibilities of the mobile coffee bar can be combined in many ways with regular sales locations, catering orders and events.

Extremely high profit margins

As a product in the catering industry, coffee offers a very low cost of goods with high sales price potential at the same time.

Low investment volume

With Coffee-Bike you can open your own café, without expensive shop rent, staff wages or electricity costs and also with small equity.

Marketing

We offer a proven brand concept with high recognition value and professional advertising material for your self-employment.

Provision of orders

Our event department receives catering requests, which we forward to our partners through a thought out network.

Coffee-Bike Academy

We offer an intensive online course as well as a multi-day technique and barista training for newcomers with and without previous knowledge in the barista job.
The path to your own Coffee-Bike
Experience the Coffee-Bike at a Franchise Discovery Day in your city or register for an Online webinar. Every event is free of charge. We look forward to meeting you and provide all the data for your business plan.
In our online academy, we guide you step by step into self-employment over several weeks. As soon as you have successfully completed the digital course, your multi-day initial training starts at the headquarters in Osnabrück, Germany. Here you will get to know the entire team and receive professional training both as a barista and as an entrepreneur. At the end, you start the first days of your new future with your fully equipped coffee bar.
Now it's getting serious! In the first days of your self-employment, you may start at a previously acquired sales location, inspire a bridal couple with your barista craft or collect contacts at a company event – no matter what your first assignment looks like, the Coffee-Bike headquarters will strengthen your back.
Get your free mail package now
Make a non-binding franchise inquiry now and we will send you important initial information on costs, possible applications and much more by E-mail. Please provide us with the following information so that we can process your request as quickly as possible: